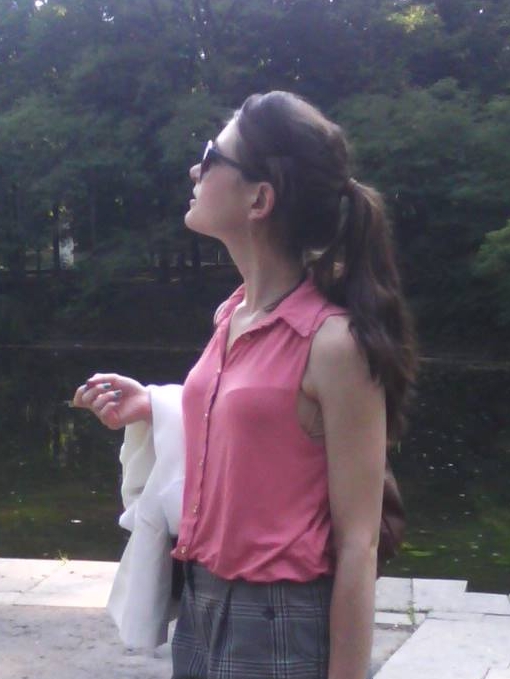 my_name 'dot' my_surname 'at' glasgow 'dot' ac 'dot' uk
Welcome to my website!
I am a postdoc researcher in Statistics at the School of Mathematics and Statistics at the University of Glasgow, which I joined in May 2018 to I work with Prof. Dirk Husmeier.
My position is within the SofTMech Centre, an EPSRC centre for Multiscale Soft Tissue Mechanics with applications to heart and cancer.
I work on computer-intensive statistical inference in soft-tissue mechanical models based on partial differential equations. My current project is concerned with Bayesian optimisation and non-parametric Bayesian statistics using Gaussian processes applied to left ventricle modelling.
I am finishing my PhD (expected in 2018) at the Econometrics and OR Department at the VU Amsterdam and Tinbergen Institute. My supervisors are Prof. Siem Jan Koopman and Dr Lennart Hoogerheide.
In my PhD thesis I develop methods for accurate and efficient Bayesian inference for time series analysis, with particular focus on application in econometrics and finance.
I was visiting Prof. Ruth King at the University of Edinburgh, the School of Mathematics during Spring 2017.
My main research interests:
Bayesian methods
Time series analysis
State space models
Sequential Monte Carlo
Besides, I am interested in machine learning, code optimization, adaptive importance sampling and risk evaluation (rare events estimation).
news
| | |
| --- | --- |
| Nov 6, 2018 | With Diana Giurghita we have won Model 3 and Additional Challenge in Cside 2018 (with a great support from Dirk Husmeier). Cside stands for Competitive statistical inference for differential equations and is a competition funded by The Biometrika Trust and sponsored by SofTMech. Both Model 3 and Additional Challenge are concerned with cell migration. More precisely, the data are generated from a Stochastic Differential Equation (SDE) system describing cell migration due to chemotaxis and the aim of both subcompetitions was to infer the parameters of the SDE system underlying the provided data. |
| Oct 4, 2018 | The paper Forecast Density Combinations of Dynamic Models and Data Driven Portfolio Strategies with Nalan Baştürk, Stefano Grassi, Lennart Hoogerheide and Herman K. van Dijk has been accepted in Journal of Econometrics. An updated entry in Projects is available here and the journal version is here. |
| Jul 25, 2018 | I will talk about my first postdoc project on Bayesian optimisation for left ventricle models at the 2nd Joint Liverpool-Glasgow Maths Healthcare Centre Meeting on Thursday, 30th August 2018. |
| May 11, 2018 | I was invited to co-chair with Oliver Stevenson (University of Auckland) the first keynote talk at BAYSM 2018 by Kerrie Mengersen on "Challenging Data and Bayesian Solutions". Looking forward to it! |
| Mar 24, 2018 | Our paper with István Barra and Siem Jan Koopman, Bayesian Dynamic Modeling of High-Frequency Integer Price Changes, got accepted in Journal of Financial Econometrics. A new entry in Projects is available here. |
| Feb 26, 2018 | Looking forward to the 4th BAYSM in Warwick, 2-3 July 2018, where I will give a talk about the SCDA project. I was also granted an ISBA travel award to attend the meeting - many thanks to the Organisers! |
| Feb 26, 2018 | I have accepted a position of a postdoctoral researcher in Statistics at the School of Mathematics and Statistics at the University of Glasgow to work with Professor Dirk Husmeier. The position is within the SofTMech Centre (SofTMech) (an EPSRC centre for Multiscale Soft Tissue Mechanics) and I will carry out research on computer-intensive statistical inference in soft-tissue mechanical models based on partial differential equations. |
| Jan 15, 2018 | I will attend the Bayes Comp (Bayes Comp) conference in Barcelona, Spain, 26-28 March 2018 to present a poster on Semi-Complete Data Likelihood for efficient state space model fitting. |
| Nov 24, 2017 | I will present my project, joint with Ruth King, on Semi-Complete Data Likelihood for efficient state space model fitting at the 10th International Conference of the ERCIM WG on Computational and Methodological Statistics (CMStatistics2017) in London, UK, 16-18 December 2017. |
| Aug 15, 2017 | I will present our paper on the Partially Censored Posterior at the 8th European Seminar on Bayesian Econometrics (ESOBE2017) in Maastricht, The Netherlands, 26-27 October 2017. |